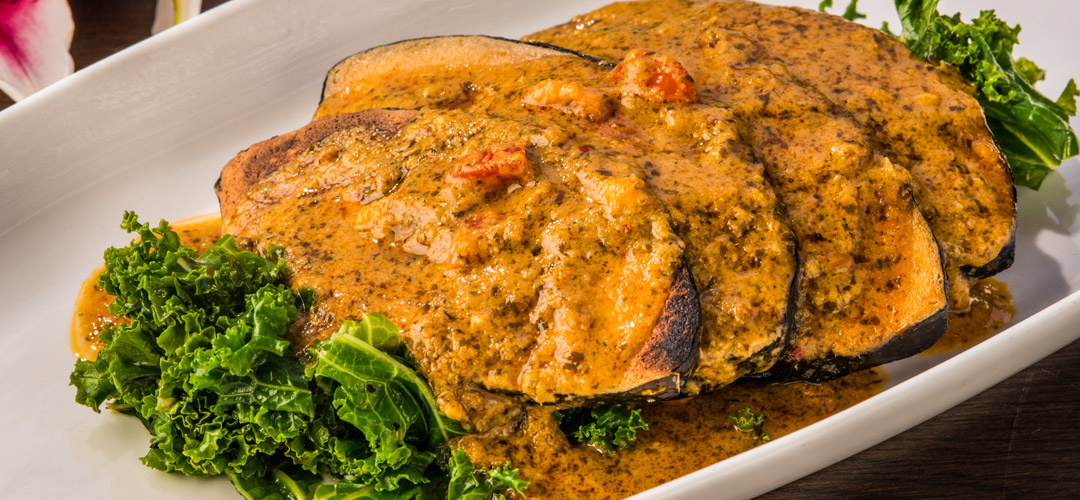 New Year's Eve Pre Set Dinner Menu, $45 per person (12/31/17).
First:
-Vegetable spring roll
-Crispy eggplant w. mashed pumpkins (GF)
-Sushi roll (GF)
Second:
-Soup of the Day (GF)
Third:
-Pan seared spicy lemongrass tofu (GF)
And
-Pan seared soy fish w. curry broth
Dessert:
-Flan w. mixed berries and ice cream (GF)
(GF) – gluten free
We are vegan cuisine enthusiasts that want to share amazing vegan food with you.
We offer a fusion vegan menu to let you experience the most iconic food throughout different parts of Asia.
Each dish is passionately created and crafted for you to share and savor.
Ingredients are premium select, fresh and aimed at good health as well as great tasting.
Traditional and authentic dishes have been updated into bold and delightful vegan delicacies.
Our mission at Herban Fix is to share the best fusion vegan cuisine with local residents, businesses and visitors.
The menu at Herban Fix is carefully crafted and plated. Taking inspiration from various cuisines, all the dishes on our menu are designed for sharing. Click below to view our menus.
Brunch Buffet – Adult $25/person, Children 12 and Under $12.50